Welcome to Horton Mill Community Primary School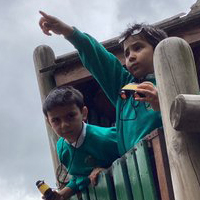 Mrs Cook, the Senior Leadership Team, Staff and Governors at Horton Mill Community Primary School proudly welcomes you to our exciting website.
Horton Mill opened in 1990 as a single form entry school. We place our children and families at the heart of everything we do, which has enhanced our reputation as a good school within our school community and within the wider community.
Horton Mill has been recognised by Ofsted as being a 'good' school, which is something we are extremely proud of. However, our vision is to be an 'Outstanding' school and we continue to look at ways to build on our successes and enhance our practice further.